Oh yes the event of the summer has arrived and sweet lord is this card going to be long as all hell. Seriously counting the pres-how there are going to be 12 matches on this card and is slated to be about 6 hours long. Now I love the wrestling but dear lord this is going to be a marathon. Now with no further delay let's just dive into this.
Neville vs Akira Tozawa (WWE Crusierweight Title)
Since returning from injury and moving to the cruiserweight division
Neville has been on an absolute roll. His evil Neville persona has been a welcome change from the bland babyface with cool moves he was before. Since turning heel he rarely does moves the crowd loves because they aren't worthy. Akira Tozawa has been a fan favorite since he was in the Cruiserweight Classic throwing some of the best German suplexes I've ever seen.
This match will be an exciting one as these two have great chemistry and I look forward to this feud continuing.
Winner: Tozawa
The Usos vs The New Day (Smackdown Tag Team Championships)
Since turning heel the Usos have gone from being the act that I take my bathroom break when I see them to arguably the best act on Smackdown.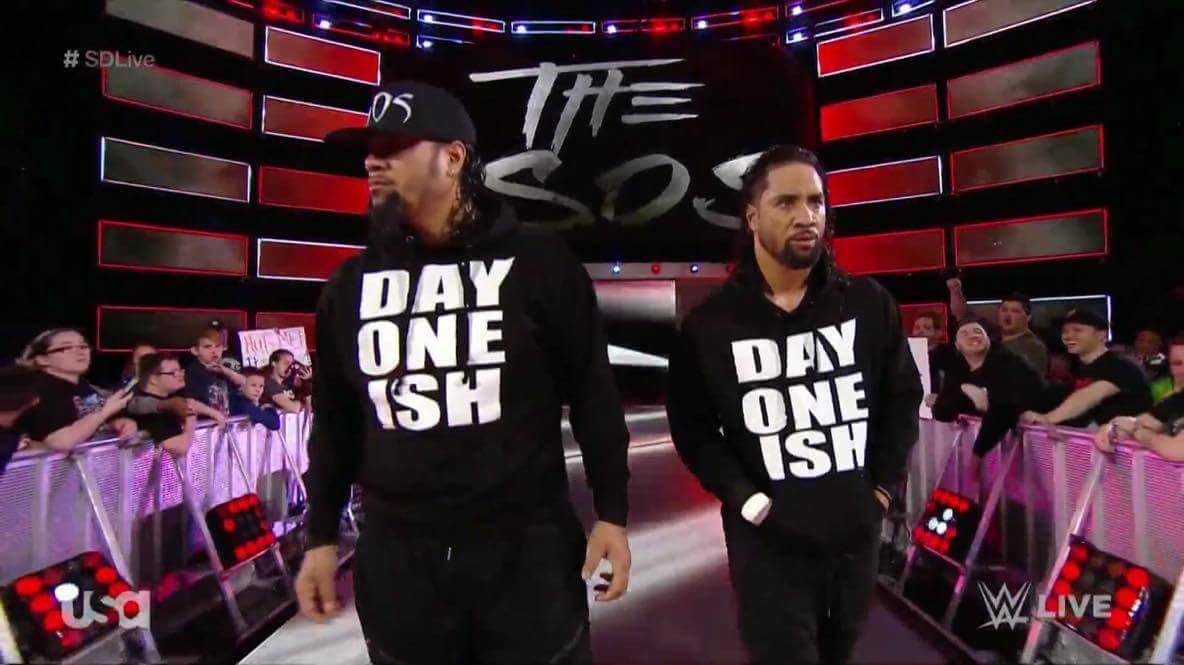 They're being much more aggressive and exuding just a coolness that can't be denied. As for the New Day they have always been entertaining so it's hard for me to make a choice. I would say the Usos will win it back just because the New Day don't need the title to be popular or successful.
Winner: The Usos
Seth Rollins and Dean Ambrose vs Cesaro and Sheamus (Raw Tag Team Championships)
The long drawn out reunion of Rollins and Ambrose finally happened on the last Monday Night Raw. So given the popularity of the two joining forces I would guess that they will take the titles off the hands of Cesaro and Sheamus. That said Cesaro and Sheamus have been one of my my favorite acts. Going from hating each other's guts to a begrudging respect to now being one of the best tag teams in the entire division and I look forward to them feuding with the (hopefully soon to be Broken) Hardys.
Winner: Rollins and Ambrose
John Cena vs Baron Corbin
Now this match is going to be hard to call. For some reason Corbin cashed in his Money in the Bank contract but lost due to a distraction from John Cena.
I wouldn't do that if I was you.
Now rumors are swirling that John Cena is going going to be at the post Summerslam Raw so having him go over Corbin makes little sense. But Cena is not going to lose clean so I say Corbin wins but it will be under less than fair circumstances.
Winner: Baron Corbin
Finn Balor vs Bray Wyatt
This feud has really been underwhelming but Balor announced that he will be doing this match as the Demon. Arguably one of the coolest entrances in all of wrestling it also means that he's not losing.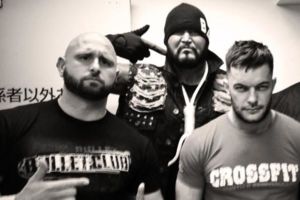 Someday...
Hopefully this leads to the Balor Club forming and Bray Wyatt getting some direction post Summerslam.
Winner: Finn Balor
Big Show vs Big Cass
This one seems pretty straight forward that Big Show wins due to some kind of help from Enzo Amore who will be suspended above the cage in a shark cage. I also would expect Big Cass and the Club to get some licks in on the Big Show before Enzo gets his redemptive moment and somehow saves the day. I'm guessing by some kind of spot from the cage onto all 3 of those assaulting the Big Show.
Winner: The Big Show
Randy Orton vs Rusev
Now if I was going with my heart Rusev wins this match in a squash. Unfortunately I'll be a little more rational. Randy Orton just lost three times in a row to Jinder Mahal and this "feud" was kinda cobbled together at the last minute. So Randy wins here and then probably takes a break because after this not really sure where a baby face Randy Orton goes.
Winner: Randy Orton
Kevin Owens vs AJ Styles
Anytime you put AJ Styles and Kevin Owens in a match it has the opportunity to steal the show.
Throw Shane McMahon in as the guest referee and definitely has a shot to be the match of the night. Now I get the feeling that this match is going to lead to a Shane McMahon feud with Kevin Owens, I expect the Phenomenal One to get the win when Shane interferes and stops Owens from cheating to get the victory.
Winner: AJ Styles
Shinsuke Nakamura vs Jinder Mahal (WWE Championship)
Now had I written this before Smackdown I would have had Nakamura winning. Give Baron Corbin's failed cash in attempt I will have to say that somehow, someway Swagsuke will not be successful in his first attempt at the title.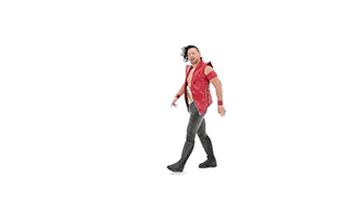 Next time sweet prince...
That said I don't think it will be a clean win for Jinder but it won't weaken him by making him look like a total jackass.
Winner: Jinder Mahal
Sasha Banks vs Alexa Bliss (WWE Raw Women's Championship)
Over the last few months there hasn't been a better women's wrestler on the roster than the Boss. And while Alexa Bliss is miles ahead of her on the mic, in the ring Sasha shall shine. The wild card in all of this is Bliss' relationship to Nia Jaxx, and will she get involved. If she does and accidentally costs Bliss the title it could open a very interesting feud there and allows Sasha to feud with some of the more underutilized women talent (*cough* Emma *cough) or even call up Asuka for a pretty damn entertaining feud.
Natalya vs Naomi (Smackdown Women's Championship)
Naomi is probably the most athletic talented wrestler on the roster and in terms of pure mat based skill you'd be hard pressed to find someone more proficient than Natalya. This should be a good showcase of Natalya's technical prowess and Naomi's athleticism. In the end I think Natalya will end the reign of Naomi
.
Winner: Natalya
But Then:
Carmella the winner of the Women's Money in the Bank contract will seize the opportunity to catch a celebrating Nattie slipping and cash in and win the title.
Winner: Carmella
Braun Strowman vs Roman Reigns vs Samoa Joe vs Brock Lesnar (WWE Universal Title)
And now the main event that should have you salivating. Braun Strowman has won me over. First of all he flipped an ambulance. I'll repeat that because it bears repeating.
HE FLIPPED A DAMN AMBULANCE
. Roman Reigns for all his faults, once he gets in the ring is a prime time player. Samoa Joe has been on a roll like no other, as he is a legit bad ass and delivers one hell of an intimidating promo.
Joe's gonna kill you...seriously.
And Brock Lesnar? Well he's a damn monster. People his size and age shouldn't be able to move with his speed and still possess that strength. I see Braun and Brock essentially taking each other out and as Roman spears one of the two and prepares to go for a cover Joe will strike with the Coquina Clutch and become the new Universal Champion.
Winner: Samoa Joe
Well there you have it. Not sure if any of these will work out as I predicted but like an idiot I will put myself out there and give it a shot. Alright kids, I am out.