The latest pay per view before Wrestlemania has arrived and well let's be honest, the folks over on Smackdown haven't done the best job building this one up. But I know you, my loyal fives of readers demand that I give you my unwarranted opinion on what is going to happen in the world of professional wrestling and damn it I shall provide this service.
Becky Lynch and Naomi VS Carmella and Natalya
This is one of those classic we got a few people who we need to keep in front of the audience but we don't have anything storyline wise for them so let's throw em in a tag team! Becky Lynch is as pure a babyface as there is, Naomi is wildly over with her athleticism and "Feel the Glow" gimmick, and Carmella is always waiting in the wings as the first ever Ms. Money in the Bank. Oh and Natalya likes cats. Given that this has pretty much no build, I'll guess the faces will go over in this one.
Winner: Becky Lynch and Naomi
Shinuske Nakamura VS Rusev
It's been weird with these two. Nakamura won the Royal Rumble but seemingly has gotten less attention than say John Cena who pops up whenever he wants. Rusev has become arguably the most popular act in all of wrestling, even getting Rusev Day chants in Ring of Honor shows. The fact that neither of them really has anything going on is a damn travesty.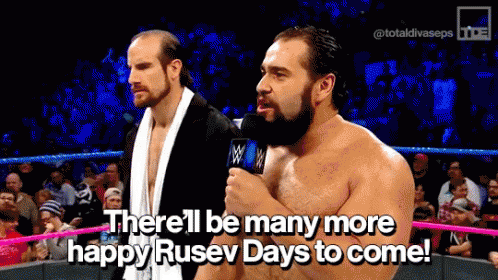 Now I expect this to be a very good match as Rusev hard hitting style with his athleticism will match very well with Nakamura's strong style strikes. In the end you can't have the winner of the Rumble looking weak before Wrestlemania.
Winner: Nakamura
Ruby Riott VS Charlotte Flair (Smackdown Women's Championship
)
This is going to be a completely serviceable match. Riott will be made to look like a force with the help of the Riott Squad but let's be honest, there is no way that Charlotte is going to lose the Women's Championship before Wrestlemania. I feel like after this match we shall get the debut of Asuka who will finally choose Charlotte as her opponent given that she did win the Women's Royal Rumble.
Winner: Charlotte
The New Day VS The Usos (Smackdown Tag Team Championship
)
This is going to be the match that steals the show. The chemistry that these two teams have is so amazing I'll overlook that last time the Usos won they said the New Day wouldn't get a shot again as long as they were champions.
I would honestly expect the New Day to get this win and become the new champions so we can run this back at Wrestlemania and I expect this rivalry to continue until Smackdown builds up some suitable competition.
Winner: The New Day
Bobby Roode VS Randy Orton (United States Championship
)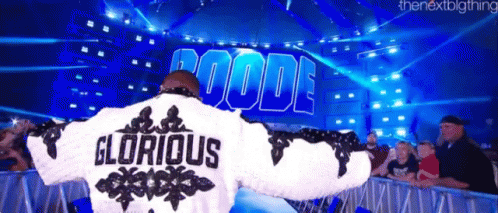 Sigh...I really like Bobby Roode. When he is a shitty heel, his best persona. This babyface version is just leaving a lot to be desired. And starting a feud with the charismatic black hole that is Randy Orton based off an arbitrary top ten list is wild garbage. I know this is going to end up with some kind of dusty finish and somehow set up a triple threat match at Wrestlemania with these two and JInder Mahal involved.
Winner: Bobby Roode
Dolph Ziggler VS Baron Corbin VS Kevin Owens VS Sami Zayn VS John Cena VS AJ Styles (WWE Championship
)
This is gonna be a mess so here goes. Why is Dolph Ziggler in this match? He walked away as United States Champion and he's being rewarded with more title shots? Kevin Owens and Sami Zayn are only in this match to set up a Mania grudge match we have all wanted since the moment KO arrived and powerbombed Sami onto the apron after winning the NXT title.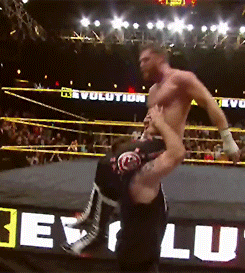 People let me tell you bout my best friend!
Baron Corbin is gonna be built as a monster tweener so I'd expect him to be made to look good. As for John Cena...well he's there. No way he actually wins this, he is seemingly on a collision course with the Undertaker in a match no one asked for. So using the process of elimination AJ Styles is going to come out on top because damn it we deserve Styles VS Nakamura at Mania.
Soon...
Winner: AJ Styles
Well folks there you have it. Hopefully the road to Wrestlemania smoothes out for the blue brand and maybe, just maybe they stop centering so many main event spots around Shane McMahon.