The world has been such an awful place recently I have not had the motivation to complete my Western Conference team by team break down. But don't you worry folks, the Puma of Chocolate descent is back and he has penned his latest epic analysis of something you didn't even know you needed.
Western Conference:
Golden State Warriors:
Key Additions:
Kevon Looney: PF - Drafted
Key Losses:
David Lee : PF- Traded
It's hard to argue with anything done by the reigning champs.
David Lee is gone and while he certainly will be missed as a locker room guy they did draft the wildly versatile Kevon Looney who should be able to slide into the role that Lee occupied and provide better defense.
Los Angeles Clippers:
Key Additions:
Paul Pierce: SF – Free Agent
Lance Stephenson: SG – Trade
Any excuse to post this video again.
Key Losses:
Matt Barnes: SF- Trade
The Clippers certainly had the most attention with the Deandre Jordan fiasco but they really didn't improve themselves too much unless you think Paul Pierce still has the late game magic which after last season's playoffs I won't be the one to tell him he doesn't have it anymore. I still don't see this squad winning a title but a run to the conference finals is certainly a possibility.
Overall Grade: B
Los Angeles Lakers:
Key Additions:
D'Angelo Russell: PG – Draft
Roy Hibbert: C – Trade
Lou Williams: SG- Free Agent
Key Losses:
Jordan Hill: PF – Free Agent
I know the initial reaction is to laugh but the Lakers did have a very solid offseason. Russell has the potential to be the best player in the draft and Roy Hibbert does solve a problem for them with his interior defense. Lou Williams is a much underrated player and solid scorer while Julius Randle will be making his return from injury as will one Kobe Bean Bryant. I would not be surprised to see this team make the playoffs.
Overall Grade: B+
Phoenix Suns
Key Additions:
Tyson Chandler: C- Free Agent
Devin Booker: SG – Draft
Key Losses:
Marcus Morris: PF – Trade
The addition of Tyson Chandler should ease the pressure on Alex Len who is perpetually injured and getting the best natural shooter in the draft in Booker to team with Eric Bledsoe and Brandon Knight who are both great penetrators was a stroke of genius. As for those pesky Morris twins problem Markief may begin the season on this roster but I'd bet cash he won't end the season there.
Overall Grade: B-
Sacramento Kings
Key Additions:
Caron Butler: SF- Free Agent
Willie Cauley- Stein: C- Draft
Seth Curry: SG- Free Agent
Rajon Rondo: PG- Free Agent
Key Losses:
Nik Stauskas: SG- Trade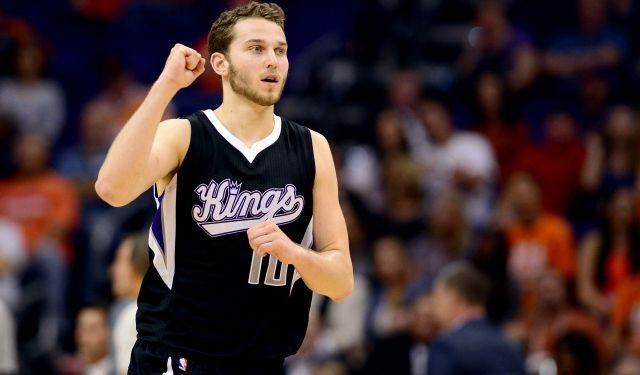 Your star shined too bright Sauce Castillo.
This team is…special. First you fire the coach who reached your best player for the first time in his career. Then you essentially give up on the very promising Nik Stauskas aka Sauce Castillo and now they have drafted a player in the top ten who plays the same position of your best player. I love George Karl but this team is a garbage fire and could challenge Philadelphia for the worst record in the league.
Overall Grade: F
Dallas Mavericks
Key Additions:
Wesley Matthews: SG – Free Agent
Justin Anderson: SF- Draft
JaVale McGee: C- Free Agent
Deron Williams: PG- Free Agent
Key Losses:
Deandre Jordan: C- Hilarity
Tyson Chandler: C – Free Agent
Con: Missing out on Deandre Jordan. Pro: They got this guy!
Oh Dallas, poor poor Dallas. After thinking they had an agreement with the top free agent on the market, seems they forgot to keep in contact with him as the Clippers were able to make a last ditch effort to get him to renege on his verbal agreement and go back to Dallas. They responded by signing a guard with an Achilles injury, a point guard past his prime, and the most entertaining knucklehead in the league with Javale McGee. I did like the drafting of Justin Anderson but it looks like as we near the end of Dirk's run Dallas won't be contending for anything but a lottery spot.
Overall Grade: D
Houston Rockets
Key Additions:
Sam Dekker: SF- Draft
Marcus Thornton: SG- Free Agent
Montrez Harrell: PF- Draft
Ty Lawson: PG- Trade
Key Losses:
None
The Rockets had a very solid draft getting Dekker, the most athletic player on Wisconsin's final four team and Montrez Harrell who could develop into a Kenneth Faried esque high motor guy who rebounds and is a force defensively. Their best move however was trading for Ty Lawson who if he is able to conquer his demons could be a piece that could take them to the next level. All in all it was a fantastic offseason so far for the Rockets.
Overall Grade: A-
Memphis Grizzlies
Key Additions:
Jarrell Martin: PF- Draft
Key Losses:
None
This team is best described in the words of Stringer Bell. They are the epitome of a 40 degree day. Not too warm, not too cold, just blah. While they have excellent pieces in Marc Gasol, Zach Randolph and Mike Conley, the surrounding pieces are just blah. They added the very talented Jarrell Martin from LSU who could develop into a Zach Randolph type player albeit with a vertical leap of more than 7 inches. All in all they will be a 4-5 seed in the playoffs and quietly go home after pushing an elite team to 6 games.
Overall Grade: C
New Orleans Pelicans
Key Additions:
Alvin Gentry: Coach
Key Losses:
None
This team did the most important move of any team in the league and that was wrap up long term the defensive and emerging offensive dynamo in Anthony Davis. Also resigning Omer Asik gives them possibly the best defensive front court in the league. As for the rest of the team, they're not bad but they do have a ton of question marks. Can Jrue Holiday stay healthy? Will Tyreke Evans find his way? Did Kendrick Perkins pick up the post-game snacks? Just so many questions.
Overall Grade: C
San Antonio Spurs
Key Additions:
Lamarcus Aldridge: PF- Free Agent
David West: PF- Free Agent
Key Losses:
None
They doubted me again didn't they?
Greg Popovich is the damn devil. There is no other way around this. How do you get the top player on the market and then get a guy to opt out of an 11 million per year deal to sign with you for 1.5 million per year? The Spurs are reloading instead of rebuilding and the Western Conference should remain on notice.
Overall Grade: A
Denver Nuggets
Key Additions:
Emmanual Mudiay: PG- Draft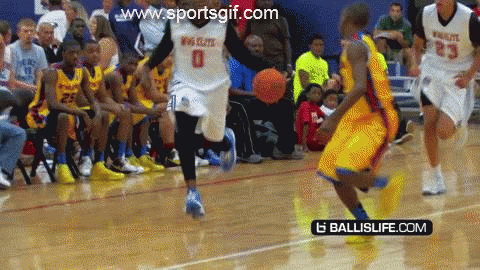 Key Losses:
Ty Lawson: PG – Trade
I guess you could say the trade of Ty Lawson was addition by subtraction as he is a wildly talented player but he was not a happy person in Denver. Couple that with his apparent alcohol dependence and it was a recipe for disaster. In Mudiay you get a bigger guard who is just as fast and has a much higher ceiling. As for the outlook on this season it certainly isn't positive but they are in a much better place than they were at this time last season.
Overall Grade: B-
Minnesota Timberwolves
Key Additions:
Karl Anthony Towns: PF- Draft
Tyus Jones: PG- Draft
Andre Miller: PG- Free Agent
Key Losses:
None
You know what; I actually like the Timberwolves have done this off-season.
Bringing Kevin Garnett back for a farewell tour is a smart move, and the draft day acquisitions of Tyus Jones and Karl Anthony Towns were great. Team them up with the young core of Andrew Wiggins, Shabazz Muhammad, and Gorgui Dieng and you have an exciting group that in a few years could make noise in the playoffs.
Overall Grade: A
Oklahoma City Thunder
Key Additions:
None
Key Losses:
None
This is a team that really stayed pat outside of drafting Dakari Johnson. Their season will be based on two things the health and recovery of Kevin Durant and how quickly Billy Donovan can acclimate himself to the NBA style of coaching. Any team that has Russell Westbrook, Durant and a healthy Ibaka should make some noise.
Overall Grade: C
Portland Trail Blazers
Key Additions:
Ed Davis: PF- Free Agent
Noah Vonleh: PF- Trade
Gerald Henderson: SG- Trade
Key Losses:
Lamarcus Aldridge: PF – Free Agent
Wesley Matthews: SG- Free Agent
Nicolas Batum: SF- Trade
Boy what a difference a year makes. While they smartly gave Damian Lillard everything he asked for the rest of this team should just be called the what if all stars. Noah Vonleh if he develops could be a good player in this league, same thing with Cliff Alexander. The rest of the guys are just hoping to be solid contributors which is fine but you need more than one superstar and hopes and dreams to make a run in the playoffs.
Overall Grade: D
Utah Jazz
Key Additions:
Trey Lyles: PF- Draft
Key Losses:
None
Another team that really is just going to fall into that barely missing the playoffs range. Dante Exum possibly being out the entire season definitely hurts but they do have Trey Burke and the low post tandem of Rudy Goebert and Derrick Favors certainly will ease that loss. Working in talented rookie Trey Lyles will be a challenge given the glut of players they have at the PF/C position. All in all they are looking at another 35-40 win season and a spot in the lottery.
Overall Grade: C
So there you have it folks, a full month after the Eastern Conference I have bestowed upon thee a Western Conference preview. You're welcome.