Allow me to start this off by saying I personally like all three of these guys. RGIII is a refreshing kid, very professional and the master of the Pistol offense pretty quickly. Andrew Luck is as poised as a vet and looks to be all he was advertised to be coming into this draft. Granted I cursed Russell Wilson's name a bit after what he did to my Bears but I have since moved on. But when it comes to the topic of Rookie of the Year there seems to be this idea that favorite of the Chocolate Puma (check the Puma archives, I started the RGIII band wagon 2nd week of his final college season) has been getting a lot of hate as to whether or not he should be the winner, but that's why the Chocolate Puma is here, to help baby.
Alrighty, let's start with the clubhouse leader coming into the season Andrew Luck.
4,374 passing yards, 76.5 QB Rating, 28 Total Touchdowns
Replacing the legend Peyton Manning the kid had the most pressure on him at the start of the season. He performed admirably and as the season progressed as expected he went and he won games and propelled that team to a playoff run.
He was often portrayed as cerebral moreso that Wilson and Griffin but if you saw him play at Stanford he played more like Cam Newton than Wilson or Griffin ever did. But I digress while he played very well this year he still turned the ball over…a lot… 27 times to be exact. Griffin III and Wilson turned the ball over 21 times…combined.
Now the guy in second place for me is Russell Wilson.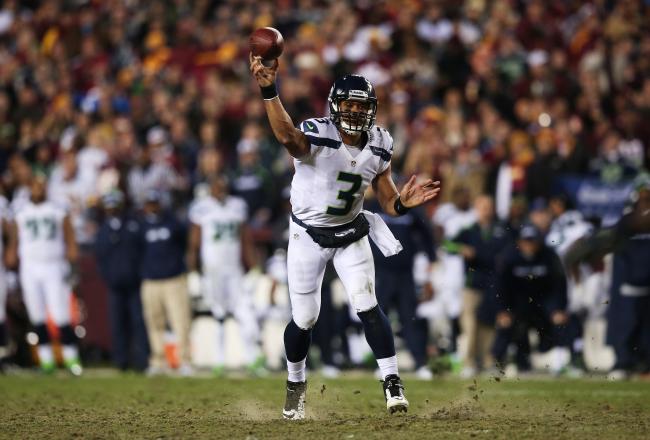 3,118 passing yards, 100 QB Rating, 26 Passing TDs
Boy this guy came out of nowhere but let's not over play the underdog story too much. He was not a first round pick but was still a day one pick. At worst he came in the season as the backup and played himself into the starting role. Also of the three he came into more of a position to win immediately. Solid defense, running game, and special teams are all luxuries the Luck and RGIII did not have at the start of the season. That said he showed remarkable poise and as he showed against my Bears more than capable of using his unorthodox skills to beat teams in the final minutes of games.
And my rookie of the year has to be Robert Griffin III.
3,200 passing yards, 102.4 QB Rating, 20 Passing TDs
He came into the nation's capital and the starting running back coming into the season was Packers cast off Ryan Grant. His top receiver was set to be Pierre Garcon. Not to mention the Shannahans have not inspired the most faith in their play calling abilities and from day one he has performed at a high level. He more passing yards than Wilson and had a better passer rating, completion percentage, higher yards per pass, and better touchdown to interception ratio. Not to mention the rushing aspect he brings to the table. He ran for more yard than Luck and Wilson COMBINED.
The award is an individual regular season award, but even if it also factored in team performance, he is the only one of the three to be on division winner.
So congrats RG III and get healthy, the Puma plans many more years of fawning over you in the blogosphere.