It's that time ladies and gentlemen for the Puma to bless you all with his predictions for the player of the year. I missed last week but the Puma is here to make up for it baby! Here we go!
5. Geno Smith, QB-WVU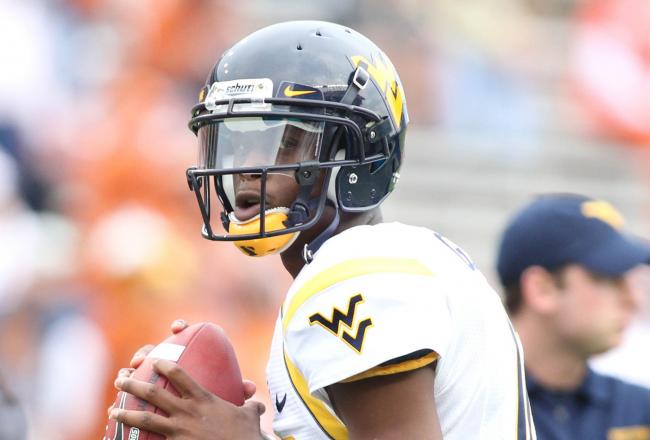 Season:
2,417 passing yards, 26 td passes, 2 Int
My how the mighty have fallen, the leader of the race has fallen out the lead with a few subpar performances. He hasn't played bad, but he just hasn't been good, as far as Heisman standards go. All this could easily change though when TCU comes to town this weekend.
4. Kenjon Barner, RB- Oregon
Season: 141 carries, 974 yards rushing, 13 receptions, 158 receiving yards, 15 total tds
A new entrant into the Puma's top 5. However don't get too used to this young man I feel his time on this list shall be short. Not due to a lack of talent but due to the fact Oregon has been administering some epic ass kickings this season and I think he'll be done just due to the fact out of mercy Coach Chip Kelly will bring in the backups.
3. Braxton Miller, QB- Ohio State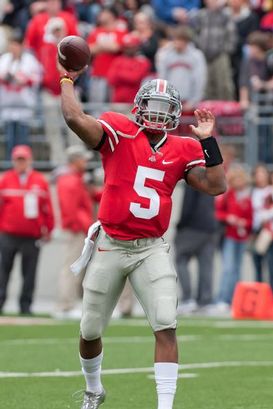 Season: 1,527 passing yards, 1,093 rushing yards, 24 total tds
Mr. Miller stays the course. I feel I could write the same thing every week for him. Passing accuracy could use some improvement but damn this kid is quite possibly the most electrifying kid in the nation.
2. Colin Klein, QB- Kansas St.
Season: 1,630 passing yards, 634 rushing yards, 28 total tds
I have officially stopped doubting Mr. Klein.
Every week he just goes out and against top 25 opponents he has done the damn thing consistently. He ranks higher than Miller due simply to the fact at this stage he is a better passer.
1.
Manti Te'o, LB- Notre Dame
"Go ahead and tell the folks, I am the best in the world!"


Season: 78 tackles, 5 interceptions, 1 sack
The most dynamic defensive player in the country and I am dubbing him the Puma's pick to win his player of the year award. He passes the stat test, he passes the eye test, and he is going to be dominating on Sundays very soon.
Well gang the Puma shall return shortly, let me know what you think if this list.