Welcome all to the Chocolate Puma's college player of the year rankings. I know you all have been anxiously sitting there awaiting this post, well kids the Puma is here to help.
5. Johnny Manziel: QB- Texas A&M
1,680 yards passing, 676 rushing yards, 24 total tds
Dark horse pick right now but this kid is playing out of his mind. We'll see if he continues to pile up the stats with teams such as LSU and Alabama on the schedule. This freshman is definitely a name to remember in the coming seasons.
4. Colin Klein: QB- Kansas St.
1,074 yards passing, 510 rushing yards, 17 total tds
This kid has all the tools to be a Heisman winner but when I see him play he just looks so limited. Regardless of my opinion he continues to ball so hard.
3. Manti Te'o: LB- Notre Dame
57 Total tackles, 3 interceptions, 2 fumble recoveries
The kid is a monster point blank. And if not for the two men above him he would be the most dominant player in the game.
2. Braxton Miller: QB- Ohio St.
1,271 yards passing, 912 rushing yards, 20 tds
No one has loved Urban Meyer's spread offense more than the supremely talented Braxton Miller. For the fifth time this season he compiled over 300 yards of total offense and day by day becomes a more legit passing threat.
1. Geno Smith: QB- West Virginia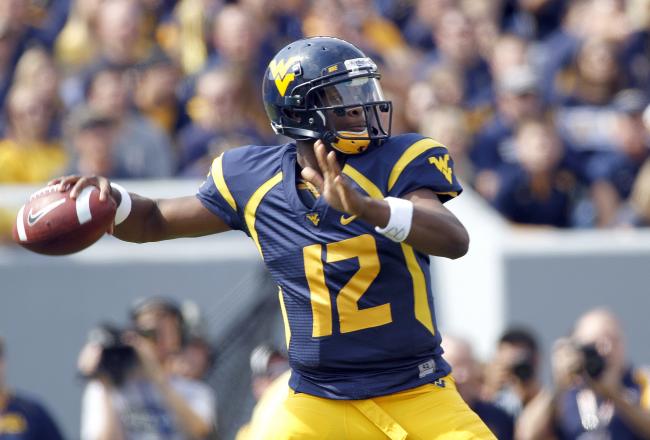 Season Stats: 2,271 yards passing, 26 tds, 0 interceptions
The Mountaineers lost but that was not the fault of Mr. Smith. The defense has yet to be able to stop well anyone.
Smith only had 1 td but he also had a QB rating of 100.75 and threw for 275 yards.