Continuing my countdown of the best position players I present to you, my top three power forwards.
3. Elton Brand, Philadelphia 76ers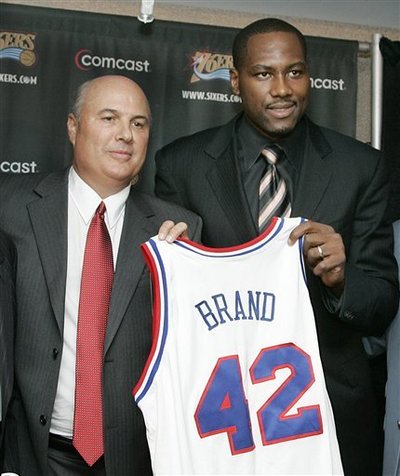 When healthy Brand is a consistent low post scoring threat who will give you 20 points and even grab 10 boards a game. His defense is solid and he has the attitude to win and should make the Sixers instant contenders in a very weak Eastern conference.
2. Amare Stoudemire, Phoenix Suns
Now that he has completely recovered from microfracture suregery he has the potential to be the most dominant power forward since Karl Malone. If he gets you in the paint, you have already lost the battle. If he shores up his defense next year he could be in the number on spot in the Puma rankings.
1. Kevin Garnett, Boston Celtics
The best defensive big man in the league arguably, but one thing that is not in doubt is he is the most intense. He, not Doc Rivers, was most responsible for the Celtics remarkable turnaround. He has one of the most complete games in all of the NBA. Defense, offense, the man has no glaring flaws.