The tide is turning for the Puma over here. Why you may be asking, well my friend, the NBA season is fast approaching after months of being locked out by owners and I couldn't be happier. So if you are one of those who reveled in the fact that there was no professional basketball you may want to stop reading now because the best basketball one can see is a mere 20 days from returning and I am at long last going to do my basketball super post.
Top 5 Teams heading into the season:
1.Dallas Mavericks: The defending champs always come in ranked number one so sayeth the Puma.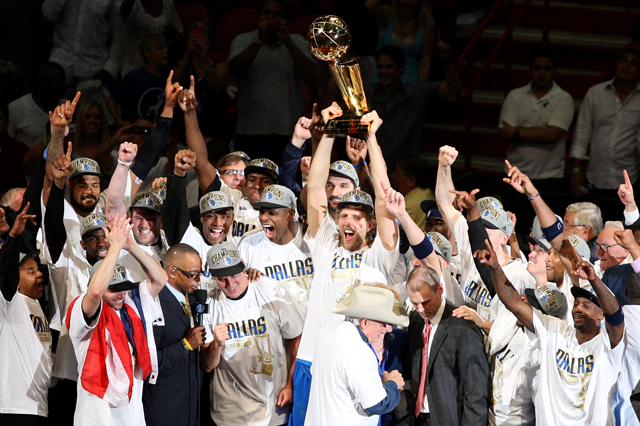 2.Chicago Bulls: Is this biased? You bet your sweet ass. But we don't have all the 'what ifs' the Miami Heat do at this moment so I'll put us at two. Don't like it? Make your own list; I'm doing this for free.
3. Miami Heat: As much as I disliked these jackasses with Wade, James and Bosh they are automatically a top 5 team. Now if they can get some role players? The East may be theirs for the taking.
4.Oklahoma City Thunder: I feel this team after last year's playoff loss will bounce back and could be the best team in the West. Durant, Westbrook, and Harden may be the best trio of young players together in the NBA.
This is a better shot than that of the team, I think the Durantula will forgive

5.Boston Celtics: The Celtics came a Rondo hyperextended elbow from pushing the Heat to 7 games in last year's playoffs as he was doing what can politely be called reckless murdering to the defense of Mike Bibby. A healthy Rondo plus one last run of Garnett, Allen, and Pierce means we could see them late in the season.
Top 5 Contenders for the MVP:
1.LeBron James: Do I find him to be a whiner? Yup. Douche? You know it. But he is also the most talented player in the league and that is something that can't be ignored.
2.Dwayne Wade: Flash is probably the best all around guard in the NBA. He and James may split votes so they could cancel each other out.
3.Derrick Rose: Can he get some help this season is the rallying cry this off season. No player did more for his team last year offensively than Rose and as of right now he may have to do more than he did last season as the Bulls don't have a solid second option.
4.Kevin Durant: There is no purer scorer in the NBA than the Durantula. There I said it.
5.Carmelo Anthony: This is gonna surprise some people but I have always been a big fan of Melo. If he can play well any defense this season and the Knicks can get some steady guard play the Knicks can surprise some people.
Top 5 Rookies:
1.Kyrie Irving: Let me say I think this kid is very good but a can't miss? Hardly. I think he can be a very good guard for the Cavs but the idea that he comes in and changes the losing ways of the Cavs is laughable.
2.Kawahi Leonard: Long athletic forward who is a monster defensively? Yeah I think Popovich and the Spurs will do just fine with this pick.
3.Kenneth Faried: Rebounding translates well to the NBA. There was no better rebounder than Faried in the NCAA the past few seasons. Simple as that.
4.Jan Vesely: Outside of a few clips on youtube I haven't seen much of the kid. This is mostly for calling Blake Griffin the "American Jan Vesely" moments after being drafted.
5.Iman Shumpert: Big point guard with loads of unrealized potential. Speed, 42 inch vertical and the D'antoni offense could be just what the doctor ordered to become the player many thought he would be when he arrived at Georgia Tech.
Well gang that about does it for now. Free agency begins next week so expect a grading of where players sign next weekend. Which is coincidentally my birthday weekend; hey Chicago Bulls a shooting guard would be a great present. Just throwing it out there.