Ah yes, it's my favorite time of the year, the annual NBA draft. Where we see fresh faced kids get introduced to the 82 game meat grinder of a season. As of right now my beloved Chicago Bulls have yet to trade away our best player for a shot at a prime time rookie, the following predictions are based on
1. Philadelphia
Markelle Fultz, PG - Washington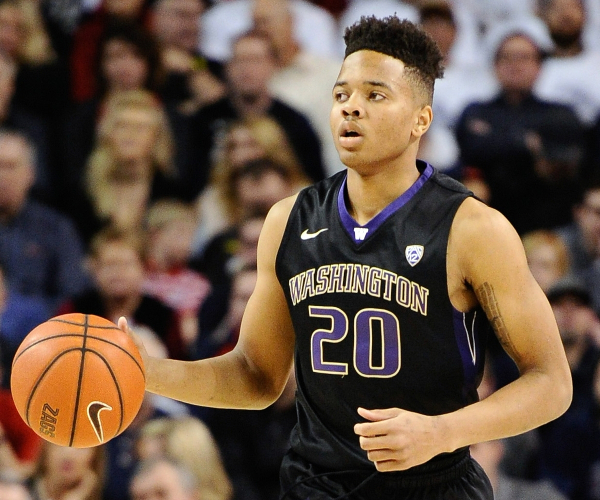 The best player in the draft, a pure scoring point guard with an impressive wingspan of almost 6'10 should fit in quite nicely with the impressive core of Saric, Embiid, and Ben Simmons. It would appear that the process should have been trusted after all.
2. Los Angeles Lakers
Lonzo Ball, PG - UCLA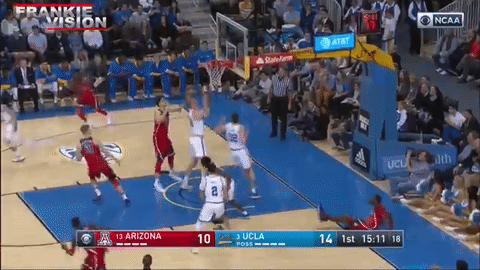 A true pass first point guard in the vein of Jason Kidd. Although I will admit he has a better jumper at this point than Kidd did, his defense leaves a lot to be desired. With that said he'd be a welcome addition to any team.
3. Boston
Josh Taytum, SF - Duke
Dealt with a few injuries his one year at Duke but he is a dynamic scoring small forward. He bolsters the bench immediately and provides a pretty athletic combo with last year's pick Jaylen Brown.
4. Phoenix
Josh Jackson, SF - Kansas
I would have had Jackson going to Boston but he didn't work out for them. Character issues aside he is a pro ready scorer. Gets to the basket at will and has a grinder attitude in tight games. Team him with guards like Devin Booker and Eric Bledsoe and they could have a very entertaining core.

5. Sacramento
De'Aaron Fox, PG - Kentucky
I really like Fox, I really do and it pains me to do this but I think he's going to Sacramento. He could be the possibly the fastest player the second he is drafted. A very NBA ready shooter and passer, he could be the steal of the draft if going to a halfway decently run team.
6. Orlando
Jonathan Isaac, PF - Florida State
The first pick based on potential, he showed flashes of brilliance while at Florida State but did not perform on a consistent basis. I think if given time to develop he could be a Serge Ibaka level player.

7. Minnesota
Zach Collins, PF/C- Gonzaga
DAAAAAAAAAD!
Given the recent release of Nikola Pekovic they could use a low post scoring force to help out Karl Anthony Townes. Collins has a nice jumper and back to the basket game. Even though he has the face of someone who constantly yells "Do you know who my dad is?!"

8. New York
Malik Monk, SG - Kentucky
Not the best defensive player, but he was an elite college scorer. He is able to get his own shot off from any angle and any spot on the floor. Now will he be allowed to flourish in the triangle offense remains the real question.
9. Dallas
Lauri Markkanen, PF - Arizona
This is just serendipitous. Dirk Nowitzki is nearing the end of his career and who should be available? A 7 foot Euro player with great footwork and NBA range when it comes to the three pointer. Give him a year learning under Dirk and we could have quite the passing of the torch.
10. Sacramento
Donovan Mitchell, SG - Louisville
I mean who knows what the hell the Kings are going to do. That said Mitchell is probably the best player at this point in the draft so sorry about that buddy.
11. Charlotte
Justin Jackson, SF/PF - UNC
He improved every year while in Chapel Hill. He has become a guy who's lanky frame allows him to get any shot he wants. Has improved immensely as a defender and is very underrated as a rebounder.
12. Detroit
Luke Kennard, SG - Duke
I can't believe I'm here either!
No player has benefited more from Grayson Allen being a total nut case than Luke Kennard. A very good shooter who has surprised with his athleticism
13. Denver
Bam Adebayo, SG - Kentucky
Boom wild card! Bam didn't play but his potential is off the charts. Denver has Gary Harris starting at the 2 and this will allow him to develop slowly. Which he will definitely need.
14. Miami
TJ Leaf, PF - UCLA
With Chris Bosh having to retire this opens up a spot for someone who is versatile enough to be a face up threat while Hassan Whiteside gobbles up the boards and TJ Leaf fits the bill. Very good defender and rebounder, could be the start of a very promising front court with Whiteside and Winslow.
Well there you have it. I'm sure all of these will be wrong by the time I hit publish but I'm just so damn happy that it's finally here. Enjoy basketball nerds.