It's been a long time friends, enemies and obsessed stalkers alike but guess what gang? Uncle Puma is back and he is ready to give you the truth you so desperately crave and dare I say it the truth that you need.
· The NBA playoffs have been quite revealing to me. The Thunder lose Russell Westbrook and struggle to beat the Rockets, on the verge of losing to the Grizzlies and exposing the less than great coaching of Scott Brooks at times. I know Mike Conley was excited to see the duo of Reggie Jackson and Derek Fisher across from him.
· Also who saw the Spurs-Warriors being the most exciting series of the playoffs so far? First off, the duo of Steph Curry and Klay Thompson has been amazing against the more experienced Spurs. Mark Jackson has a team on his hands that could be making noise in the playoffs for a long time to come. This series has also shown what happens when you get guys who fit your system and give them time to build a rapport. Who saw Danny Green as being a contributor on playoff team? Only Greg Popovich.
· I admire the heart of the Bulls but let's be honest this just is not the year of the Bulls. Injuries have completely wrecked us but a positive that can be taken from this season playoff run has been the emergence of Tom Thibodeau as the best coach not named Greg Popovich.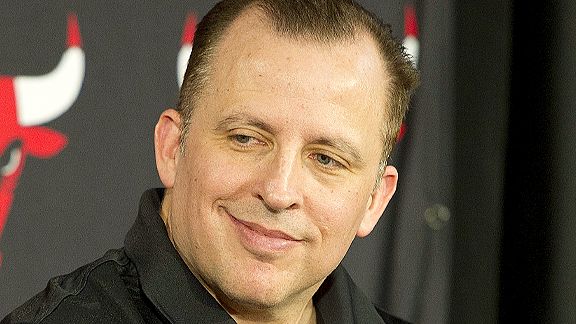 What I tell ya'll about doubting me?
What other guy could take a team that had to start Nate Robinson, Marco Bellinelli, Nazr Muhammed and other scraps and rejects from other teams and take them to at least the second round of the playoffs?
· Is there a bigger fool on this earth than Mario Williams? Damn sir, what kind of simp gives a woman a ring worth $785,000?
Now see what had happened was....
And then you give up a credit card, on which she allegedly incurred $108,000 in charges. And to top this off, he spent $230,000 on "luxurious items" on his former fiancé. Wow. The simping life is real folks.
· Another life that is real is this getting arrested. I'm looking at you Titus Young. Holy hell getting arrested 3 times in one week. I certainly hope he gets the help he sorely needs because there has to be a mental reason for this downward spiral.
· Whoa stay classy
Richard P. Sheridan
.
Well gang that's all I got for now but when this round of the NBA playoffs are over I will give you the preview and predictions that my people need and deserve!