The NBA trade deadline is like Christmas for this guy, I didn't truly expect anything to catch me off guard. Boy was I wrong. Every time I underestimate this sport I love it hits me with amazing surprises. With that said allow me to dive right into my astute analysis of the so far confirmed deals.
-The Portland Trail Blazers received Arron Afflalo and Alonzo Gee from the Denver Nuggets for Will Barton, Victor Claver, Thomas Robinson, a second-round pick and a 2016 lottery-protected first-round pick.
Puma's Opinion:
I think this has the potential to work out very well for the Nuggets based solely on Thomas Robinson's potential, which I still think he can be a productive player. Might not be the star everyone thought he'd be coming out of Kansas but he is young enough to rebound. The 2016 first round pick is just icing on the cake.
-The Philadelphia 76ers received JaVale McGee and a first-round pick from the Nuggets for an overseas prospect.
Puma's Opinion
: This just makes the 76ers the most entertaining team in the league for teaming JaVale McGee with Joel Embiid.
-The Sacramento Kings received Andre Miller from the Washington Wizards for Ramon Sessions.
Puma's Opinion
: A team desperately seeking leadership gets one in Miller while John Wall finally gets a suitable backup for the time being. This is a win for both teams in my eyes.
-The Minnesota Timberwolves received

Kevin Garnett

from the Brooklyn Nets for Thaddeus Young.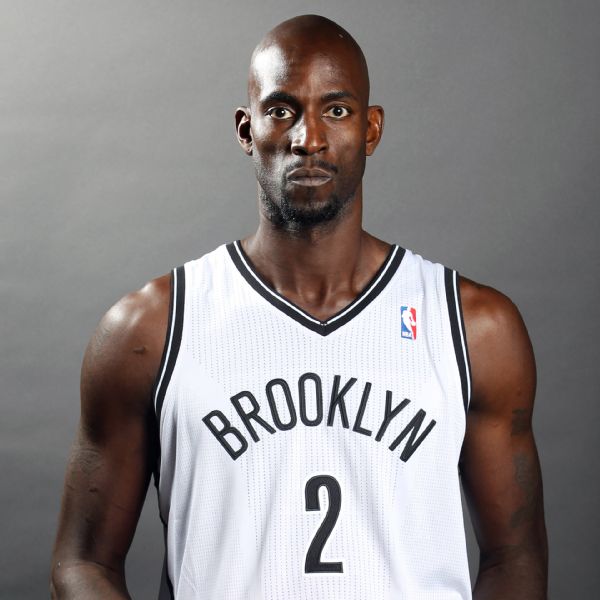 I'm delightful.
Puma's Opinion:
The Nets get a steal with Thaddeus Young and Minnesota gets a legacy guy to bring a few extra fans in and teach the younger guys how to win and play in big time games.
-The Miami Heat received Goran Dragic and Zoran Dragic from the Phoenix Suns for Danny Granger, Norris Cole, Justin Hamilton, Shawne Williams and two first-round picks.
Never forget.
Puma's Opinion
: Pat Riley is the devil. He gets Wade a suitable running mate and unloads the carcass of Danny Granger and the increasingly unpopular Norris Cole.
-Three-team deal: The Milwaukee Bucks received Michael Carter-Williams, Miles Plumlee and Tyler Ennis; the Sixers received a 2015 top-five protected first-round pick (from Phoenix, via Los Angeles Lakers); and the Suns received Brandon Knight.
Puma's Opinion:
Milwaukee continues it's upwards ascent, the Suns inexplicably continue to stock pile point guards and the Sixers continue to go forward with their goal of having 16 picks in next year's draft.
-Three-team deal: The Detroit Pistons received Reggie Jackson; the Oklahoma City Thunder received Enes Kanter, Steve Novak, Kyle Singler and D.J. Augustin; and the Utah Jazz received Kendrick Perkins, a first-round pick, a second-round pick and the rights to an overseas player.
Puma's Opinion:
OKC improves their bench with 4 very solid players, The Jazz got a guy who can go buy booze for Trey Burke I guess and the Pistons have a guy who can put up big numbers on a losing team.
-The Boson Celtics received Isaiah Thomas from the Suns for Marcus Thornton and a 2016 top-10 protected first-round pick (via Cleveland)
Puma's Opinion:
Both teams improve themselves. Isaiah Thomas will provide a spark off the bench behind Avery Bradley and Marcus Smart while Marcus Thornton joins the new look backcourt in Phoenix with Eric Bledsoe.
-The Pistons received Tayshaun Prince from the Celtics for Gigi Datome and Jonas Jerebko.
Puma's Opinion:
Another legacy trade, Prince is at the end of his career and gets rewarded with a trip back to the team where he made his name.
-The New Orleans Pelicans received Norris Cole from the Heat for John Salmons.
Puma's Opinion:
And Riley gets rid of one unlikeable guy for a solid bench guy. Definitely a win for the Heat.
Well it's been a busy day but I promise I will be releasing my first half awards for the Eastern and Western conference.