Before I begin my annual draft extravaganza allow me to get up on my soapbox for a second. You hear about this every draft and it always angers me. "The anonymous NFL executive" is a phrase you always hear and it never is attached to anything good. Recently comments about Jadaveon Clowney rubbed me the wrong way. "He's spoiled, and he's lazy. He's never worked hard a day in his life, now all of a sudden you're going to give him a bunch of money and expect him to work hard. I don't see it.'' The fact that this is going to affect the perception of Clowney is a crime. If you're man enough to attempt to cost this kid money, because if he slides in the draft due to this it will cost him money then at the very least be man enough to put your name behind it. Something tells me that had he had an opportunity to say this to his face the words would be magically different.
Alright, now I have a confession to make to my loyal readers and people who googled Chocolate Puma looking for the Belgian house duo, I am what you would call a bit of a nerd. And one of my many nerdy moments include my intense happiness with draft times when it comes to the NBA and NFL. I spend hours watching videos on Youtube and ESPN specials and attempt to play GM. So without further ado, I present to you the top 10 picks of the 2014 NFL Draft lottery.
1. Houston: Jadaveon Clowney, DE, South Carolina
An honest assment from noted talent evaluator The Chocolate Puma: "He's a cyborg from the future genetically engineered to play football."

2. St. Louis: Greg Robinson, OT, Auburn
If you're going to stay with Sam Bradford you gotta keep him healthy. Best way to do that is to pick the best offensive tackle to keep him upright.

3. Jacksonville: Johnny Manziel, QB, Texas A&M
Do I think Johnny Football is going to be the best quarterback in this draft? Not at all. Is he better than what Jacksonville has? Absolutely. Not only that he infuses some much needed personality into a team that franky has none.

4. Cleveland: Teddy Bridgewater, QB, Louisville
The most pro ready quarterback in the draft. Remarkably accurate, intelligent, and really the safest pick in the draft for a team desperate for a quarterback.

5. Oakland: Sammy Watkins, WR, Clemson
The most exciting player in this draft by far. Watkins is a game changer in every since of the word from returns to receiving the ball. While not the most polished receiver he is the most dangerous.

6. Atlanta: Jake Matthews, OT. Texas A&M
You've committed to Matt Ryan, keep him healthy with this rock solid player who can be a corner stone on the line.

7. Tampa Bay: Khalil Mack, LB, Buffalo
Lovie Smith gets the cornerstone of his new defense. Dynamic defensive player who definitely imposes his will on the game.

8. Minnesota: Blake Bortles, QB, UCF
Vikings need a quarterback and the best on the board is Bortles. New coach has a blank slate and could possibly

9. Buffalo: Mike Evans, WR, Texas A&M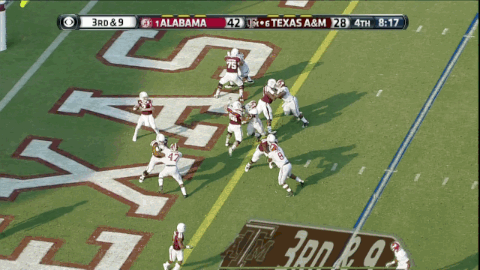 My favorite receiver in the draft. Evans is a monster both catching and blocking. Team him with CJ Spiller and an improving EJ Manuel and this could be the start of something special.

10. Detroit: Justin Gilbert, CB, Oklahoma St.

In a division with Aaron Rodgers and Jay Cutler you need a good corner. Gilbert is the best of a very talented bunch.

Well folks there you go, the over under on how many of these I actually get right is currently set at 2. Let's see how I do.